The plants are doing fantastic for the most part and starting to smell great (though so far the carbon filter is doing a fine job of keeping the scent from filling the house). Given how slow and stunted my last grow was, it's hard to believe it's just been almost 4 months since these were seeds. They've come a long way.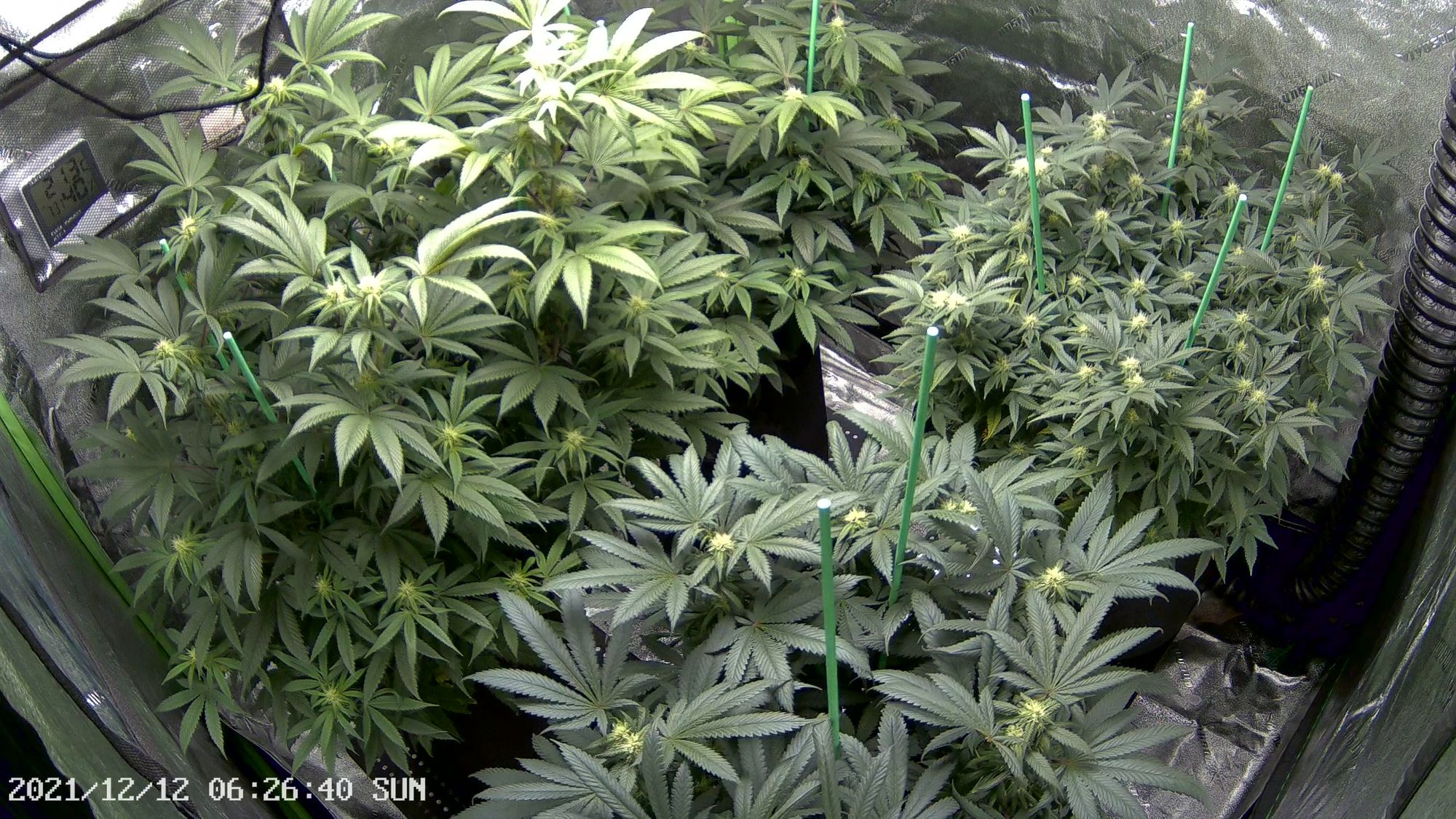 Nadja seems to be a bit malnourished still, though I'm not exactly sure in what department - her lower leaves have yellowed and are falling, but this doesn't seem to have affected her upper leaves. She continues to receive the same amount of fertilizer as all the other plants and doesn't show signs of nitrogen burn or anything like that on her upper leaves so I can only assume she's just a more needy plant. I'll have to account for that next time I grow her strain (Blueberry Muffin).
I'm preparing more for harvest now, having purchased some additional timmers (this will be a collective effort), nitrile gloves, and isopropyl alcohol for cleaning resin off trimmers. Trimming is probably going to be a full day ordeal. I'm still not entirely sure what my approach to drying is going to be, however. The climate here is very dry and drying will likely happen too quickly to retain/develop the flavour if I just leave my leafy friends to dry in open air - the drying process is supposed to be done over a longer span. I'm thinking to reuse the tent as a drying tent and add in a humidifier potentially, assuming all the plants are ready to be harvested at the same time, but I'd have to be very careful about target humidity and mitigation of mold. Drying quickly may just be an inevitability.
Now that flowering is happening, I think I'll resume showing photos of the individual plants: