It seems my worries about the camera IR interfering with the flowering cycle were just that: worries. After two weeks the budding was visible on every plant and can be seen much better from the tent cam's angle: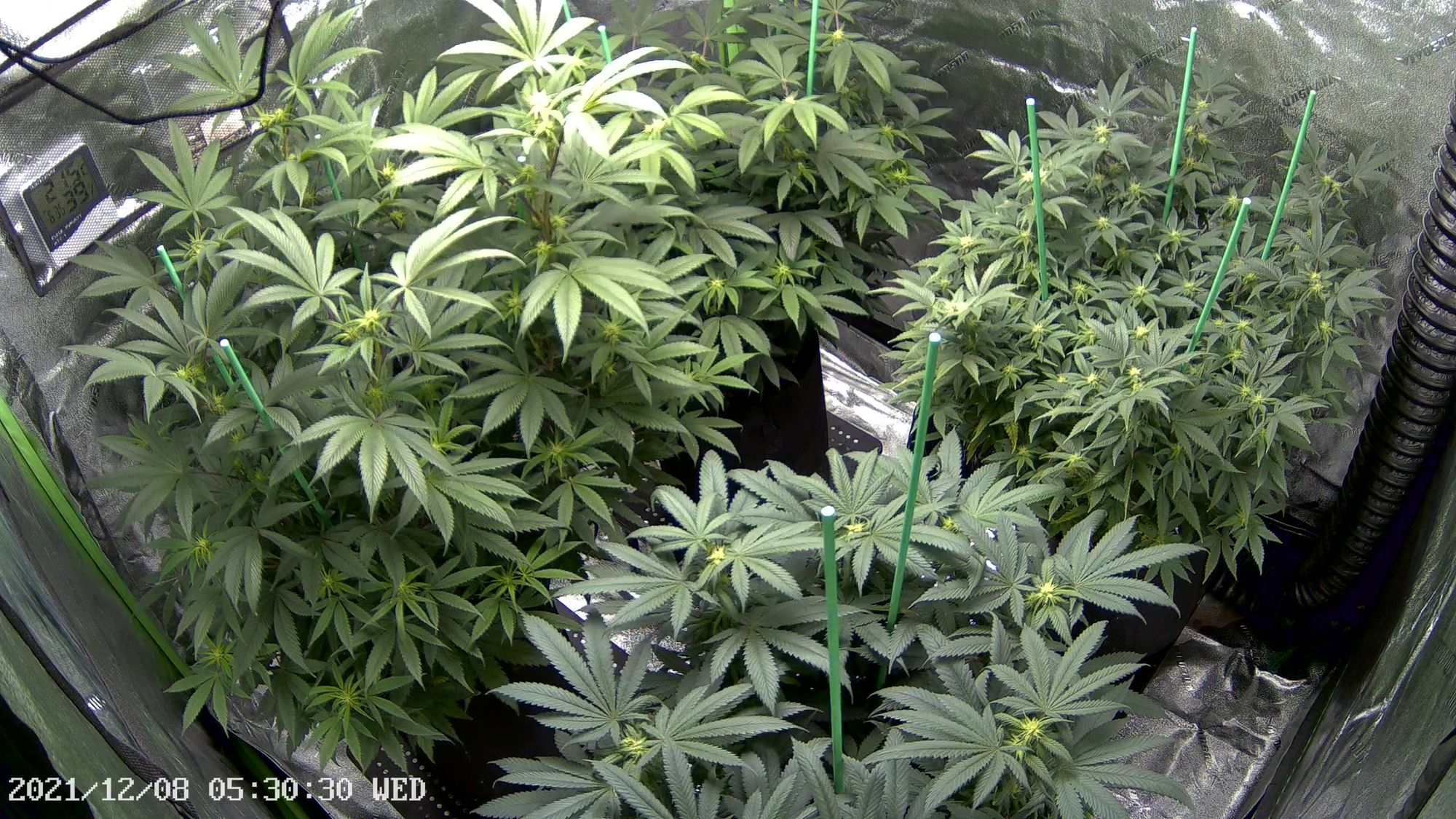 The height difference between Colin Robinson and everyone else is still ridiculous and he may well hit the lamp on his tallest cola if it gets much taller.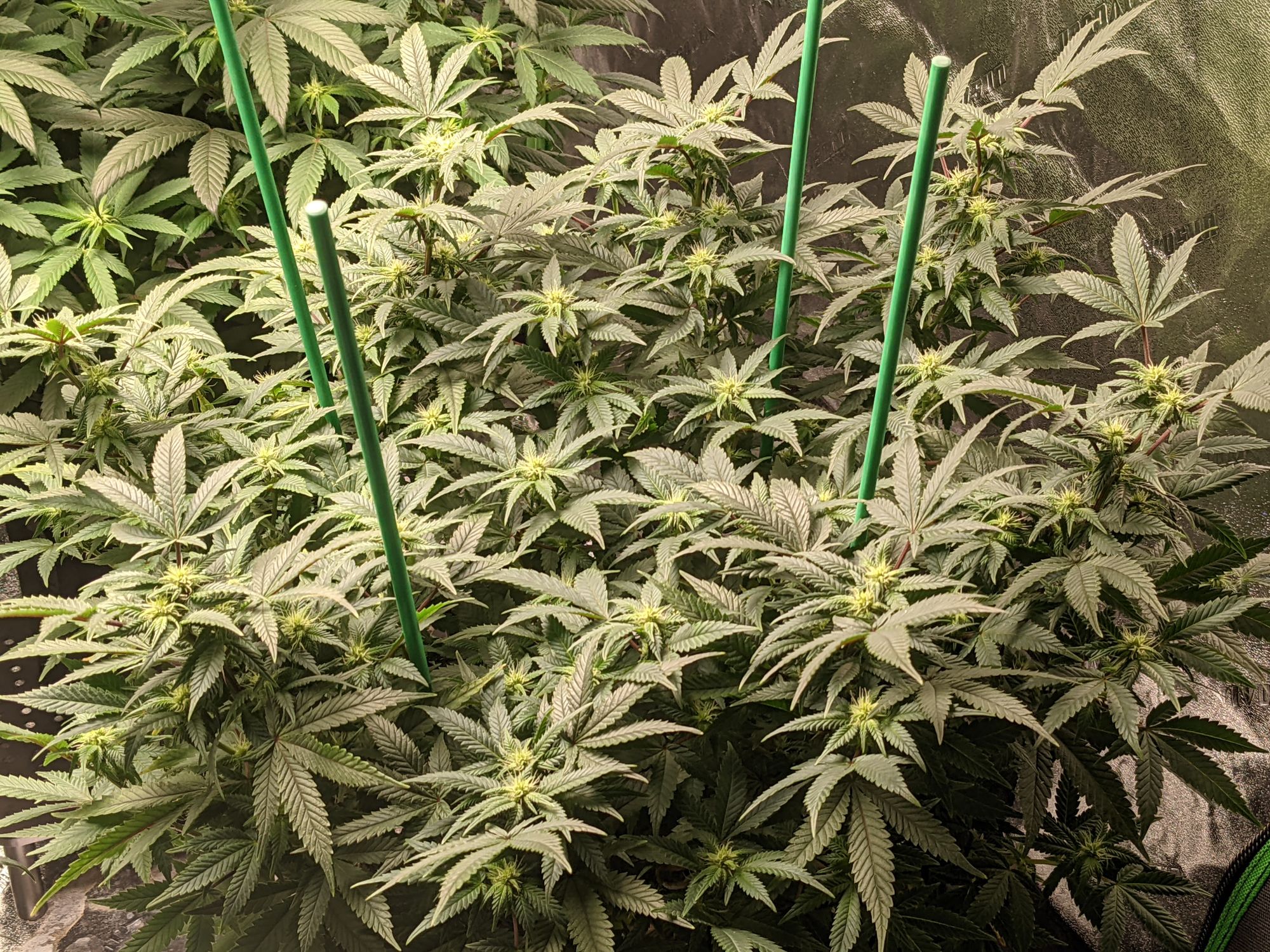 Growing 4 different strains has proven to be troublesome and I'll likely avoid that situation again. I'll also consider fewer plants at once, depending on the yield from this grow.
I'm on track to complete this grow in about half the time it took me to grow Theodosia. A better lamp, repotting, and precise measurement of fertilizers seem to have made all the difference.
Edit: I forgot to mentioned my preparations for curing/storage. I've gotten a bunch of tinted mason jars which will hopefully be enough for this harvest and the next. These amber ones made by Ball are my favourite: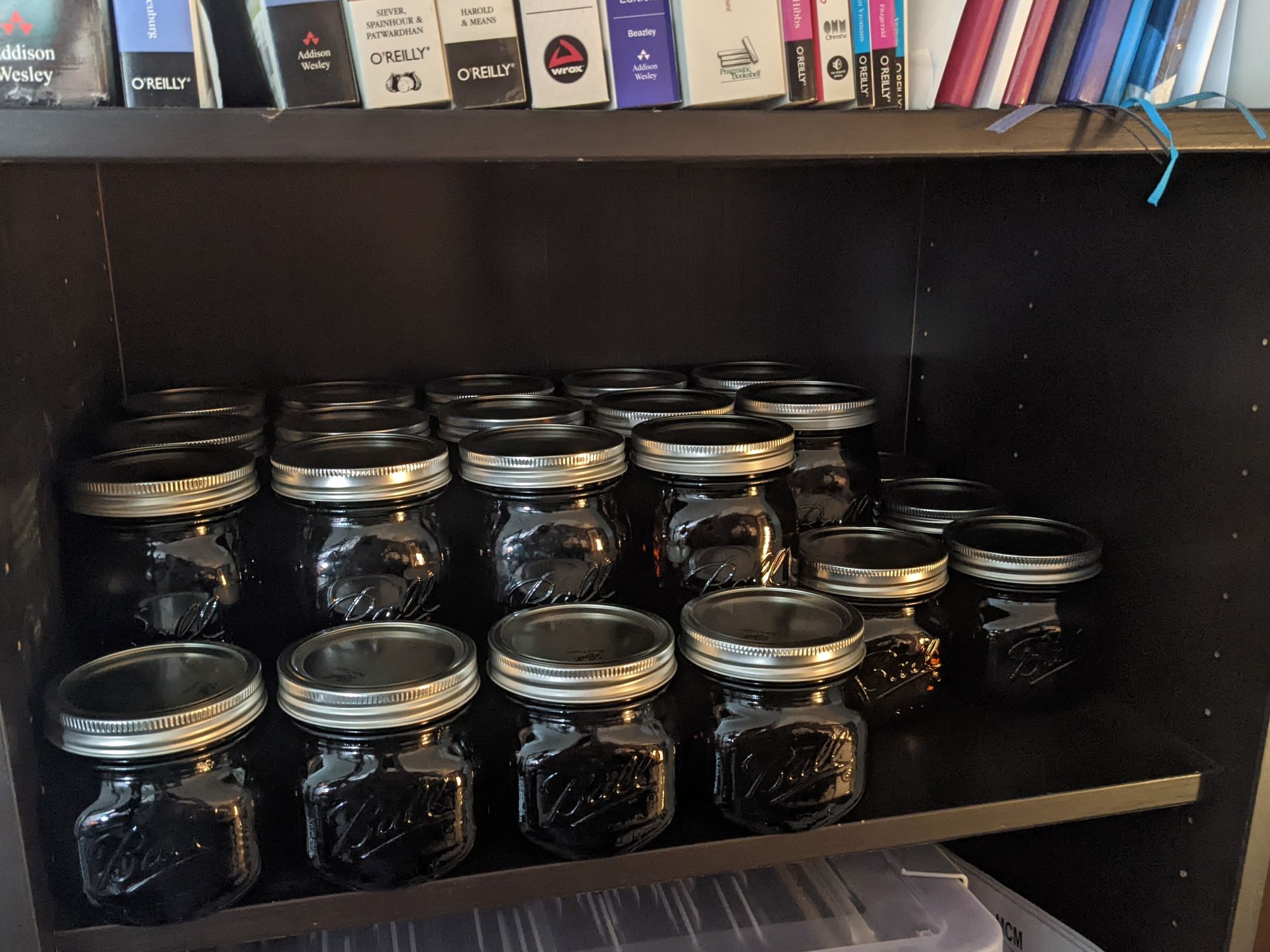 I've also ordered a bunch of 62% Boveda Packs for storage to keep the humidity from rising or falling too much (the latter is far more likely in this climate).