Santiago is growing happily. She's guzzling water down at an astounding rate for such a wee plant (I've only been lightly watering). I've got her under the 300W TSW-2000 lamp, at a reasonable distance. I tend to use lamp distance rather than the dimming feature on the lamp because I use the lamp to provide heat to the tent as well; when using the dimmer the lamp is much cooler. I might change up how I use the lamp in the summer months. No need for the two side lamps until Santiago and the potential other plants are further into veg.
Speaking of potential other plants, Boyle is a no-go altogether so that's two of the team down. Rather than keep the old names, I've called the new seeds Diaz and Linetti.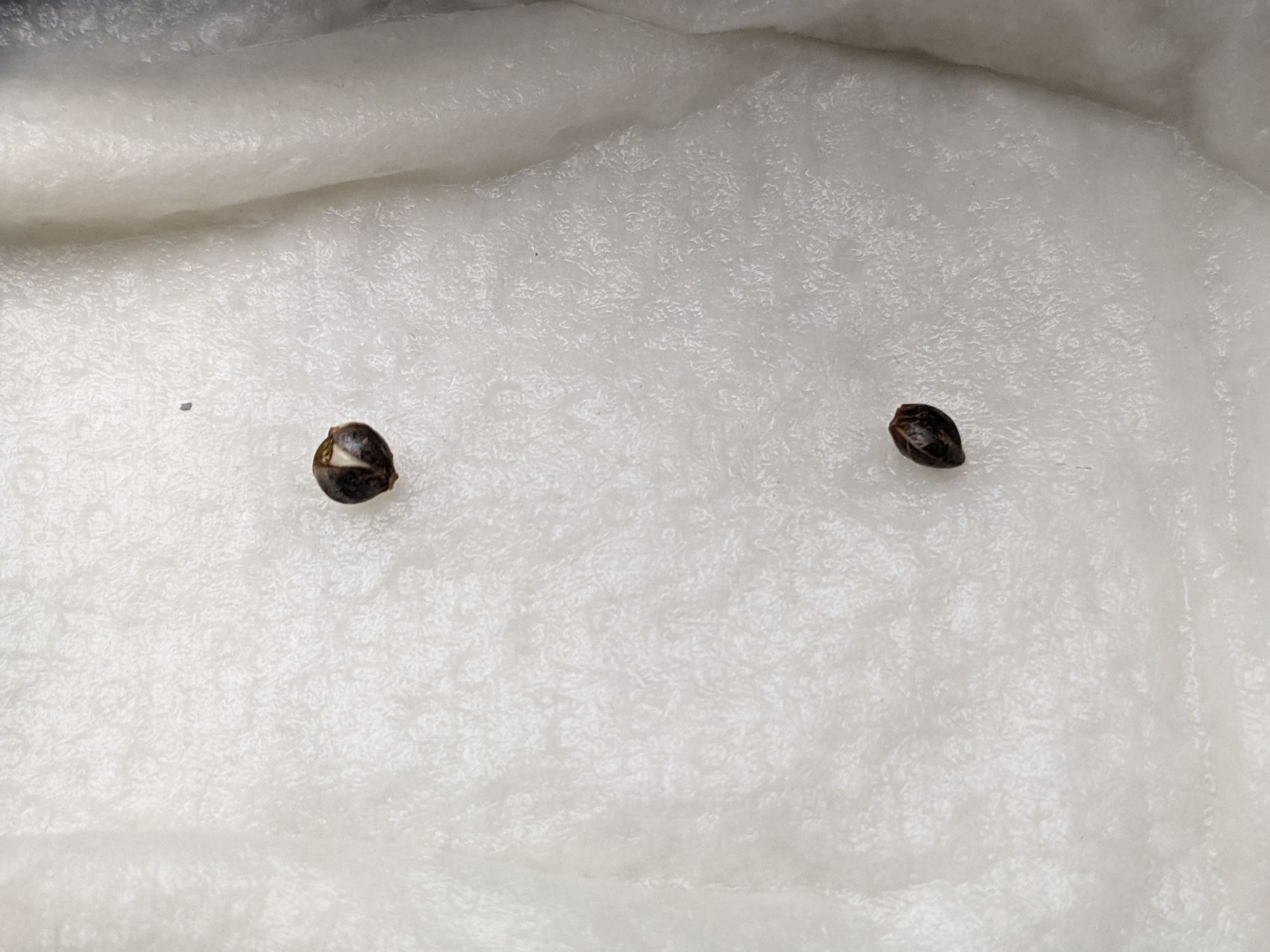 Diaz is an odd seed but managed to open up in the glass of water. No visible progress yet from Linetti. This time I'm going to keep them in the paper towel until their tap roots are fairly long just so I have more assurance of their continued growth once moved to soil.