Update on the Blueberry Muffin Harvest
Having harvested Nadja (Blueberry Muffin) and undergoing the drying and curing process for her presently, I now look to the next plants to be harvested and their approximate timelines (working things out so I can harvest on a weekend when I have the most time).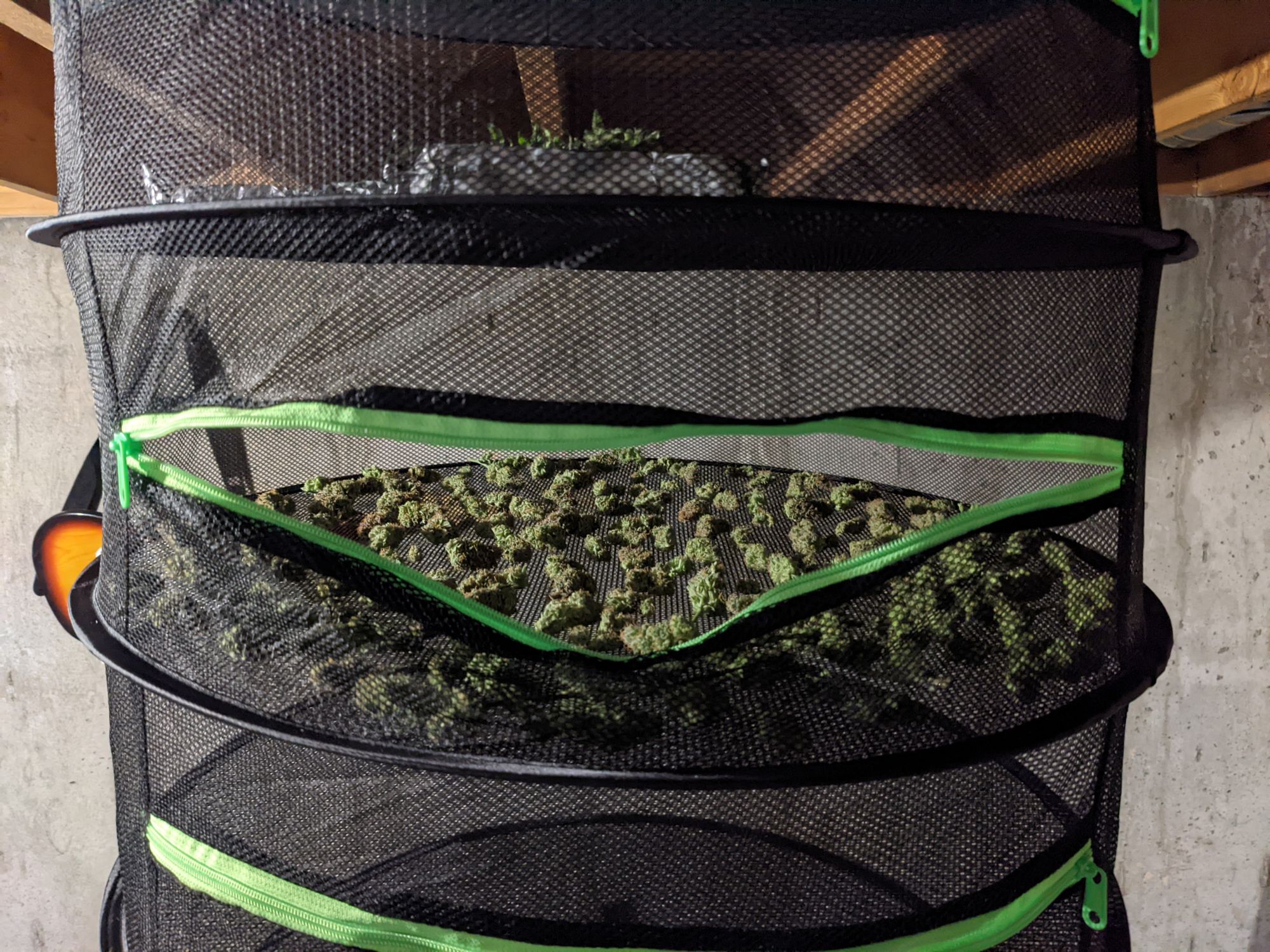 My climate here is incredibly dry and I don't yet have a drying room/tent, so my drying process was rather quick. I waited until the buds were completely dry on the outside, of course, but there's a danger in this climate of losing all humidity had I left them out longer. The curing process requires there to be some locked-in humidity in order for it to spread throughout the plant during the cure. The rapid dry will undoubtedly affect the flavour, but I'm hoping a longer and diligent cure will repair any damage caused.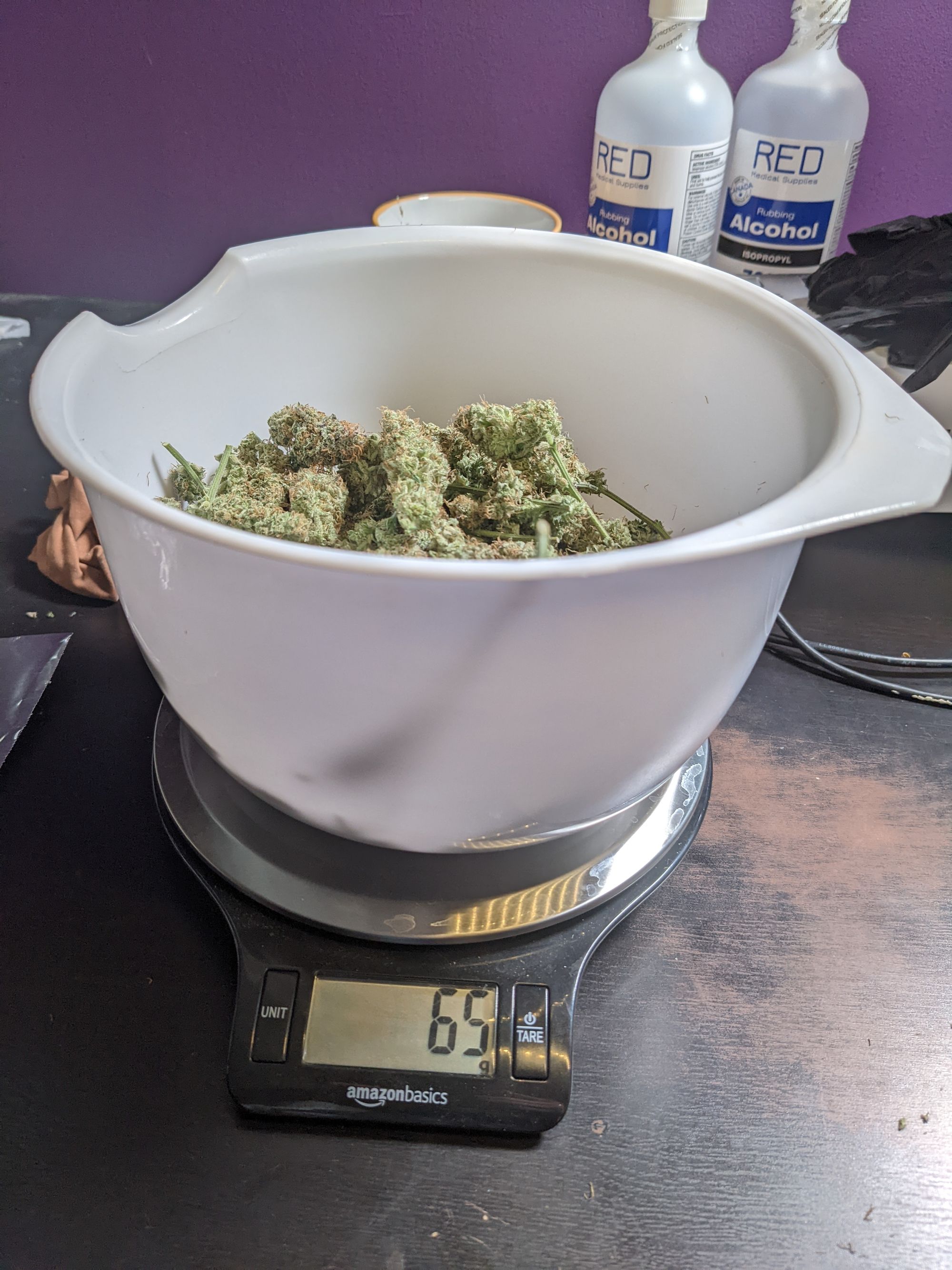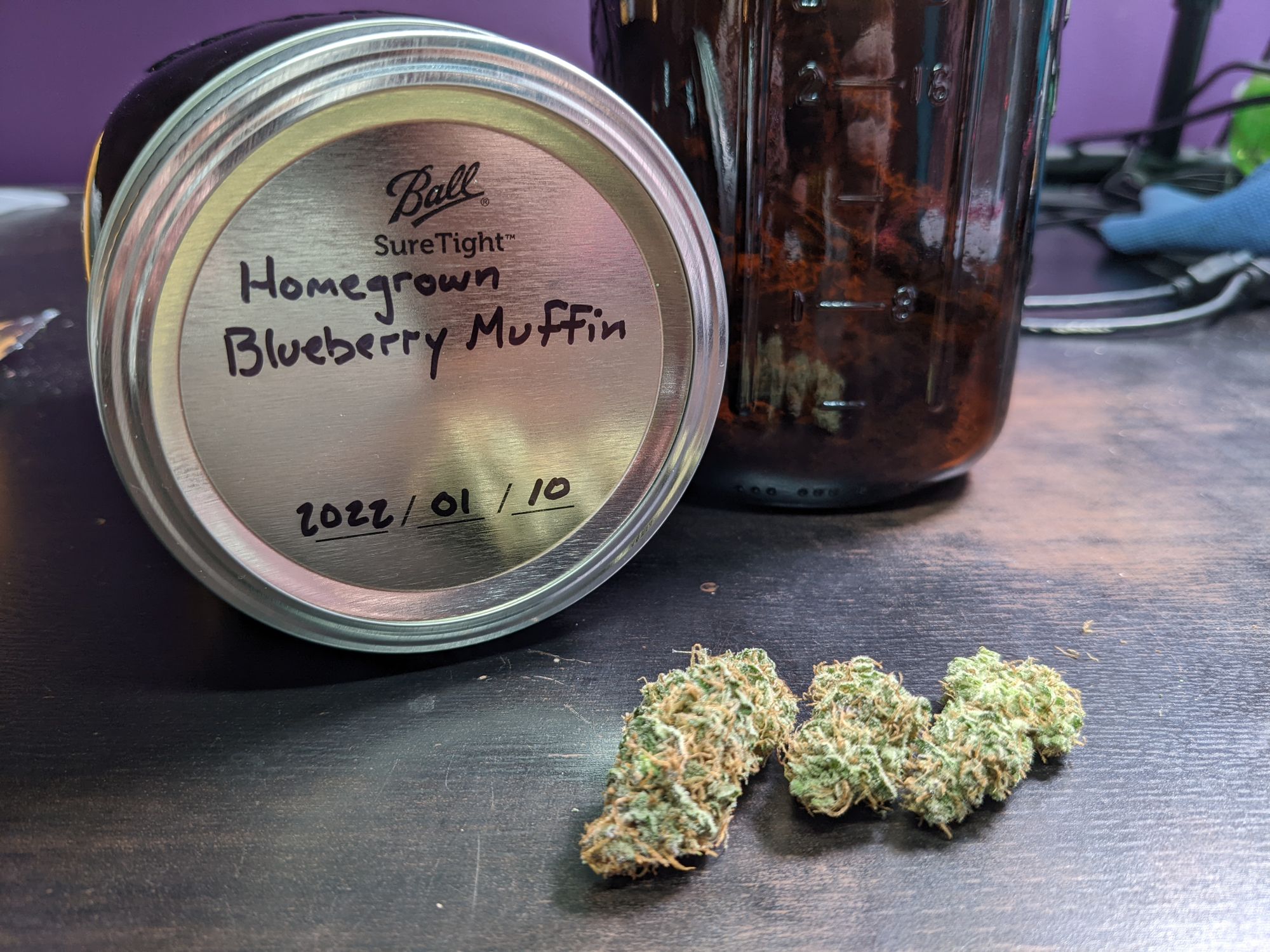 I've also spent some time prepping an area to store my harvests in the long term: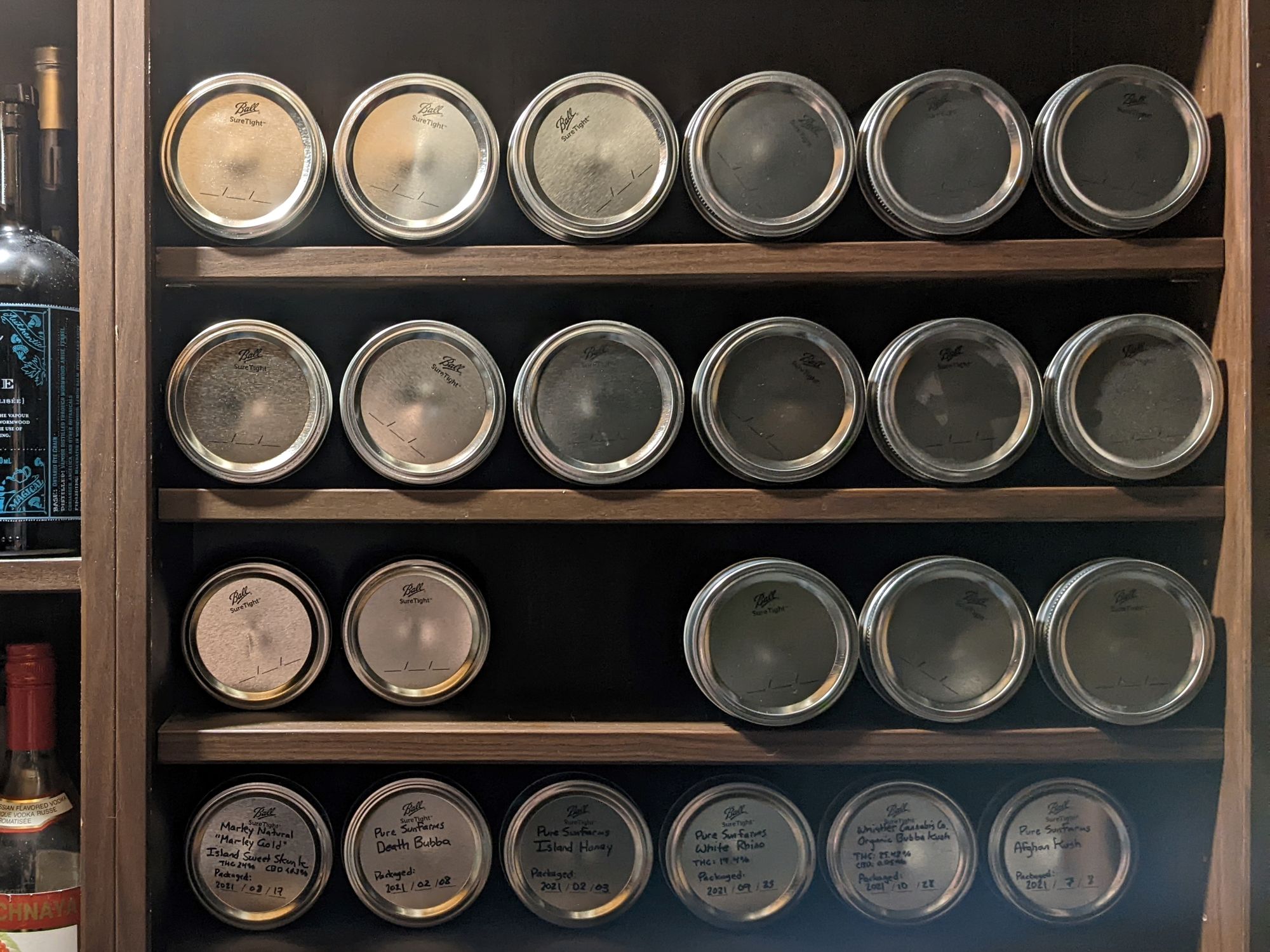 On to the Next Harvest
I still haven't picked up my jewellers' loupe, but I've managed to get a good look at the trichomes with my digital microscope. They're close to where they need to be, rapidly approaching cloudiness on two of the plants whose average flowering window is around 57 days. Right now they're at 49 days of flowering overall. If not ready this weekend then they'll definitely be ready the following weekend.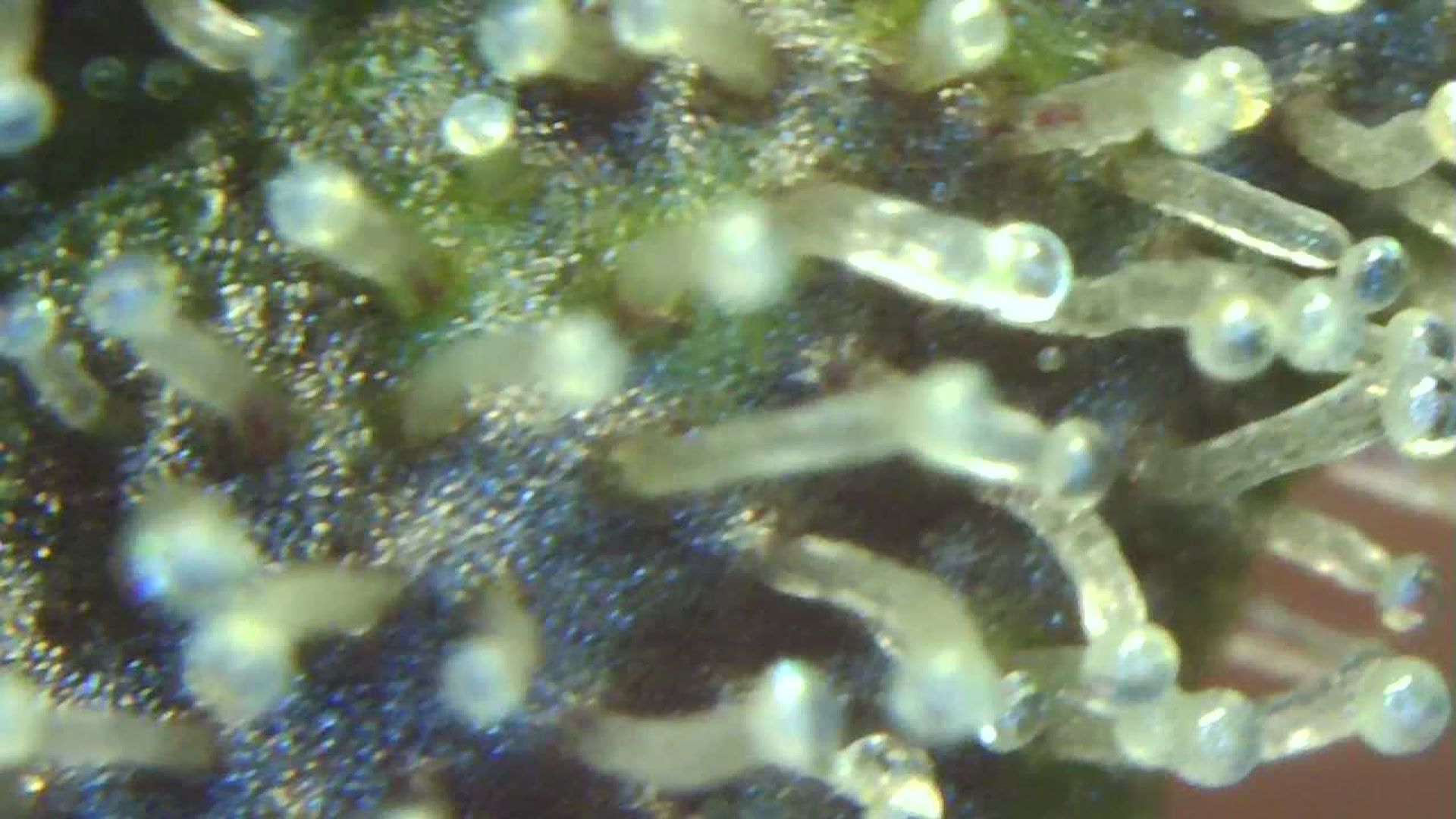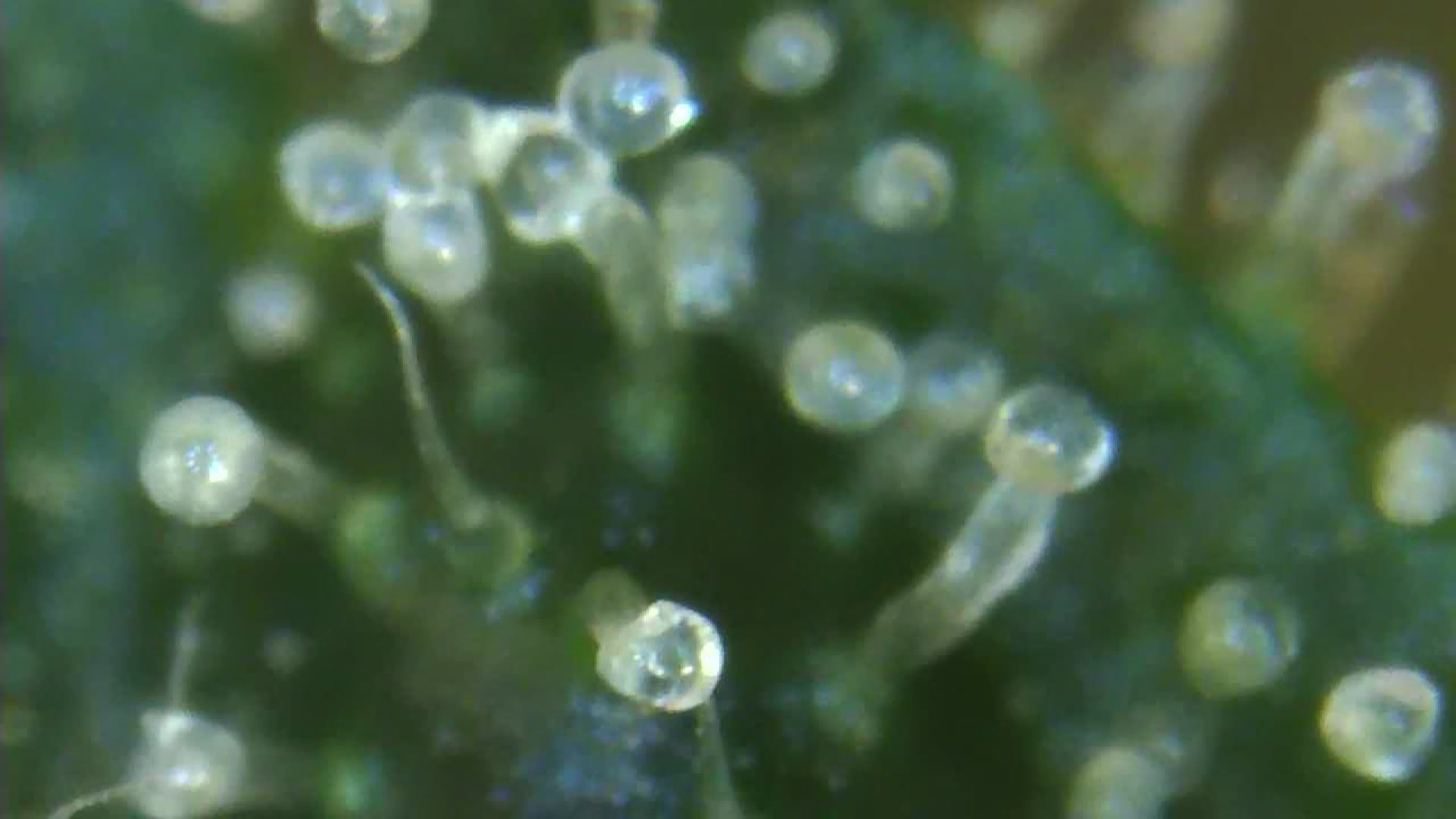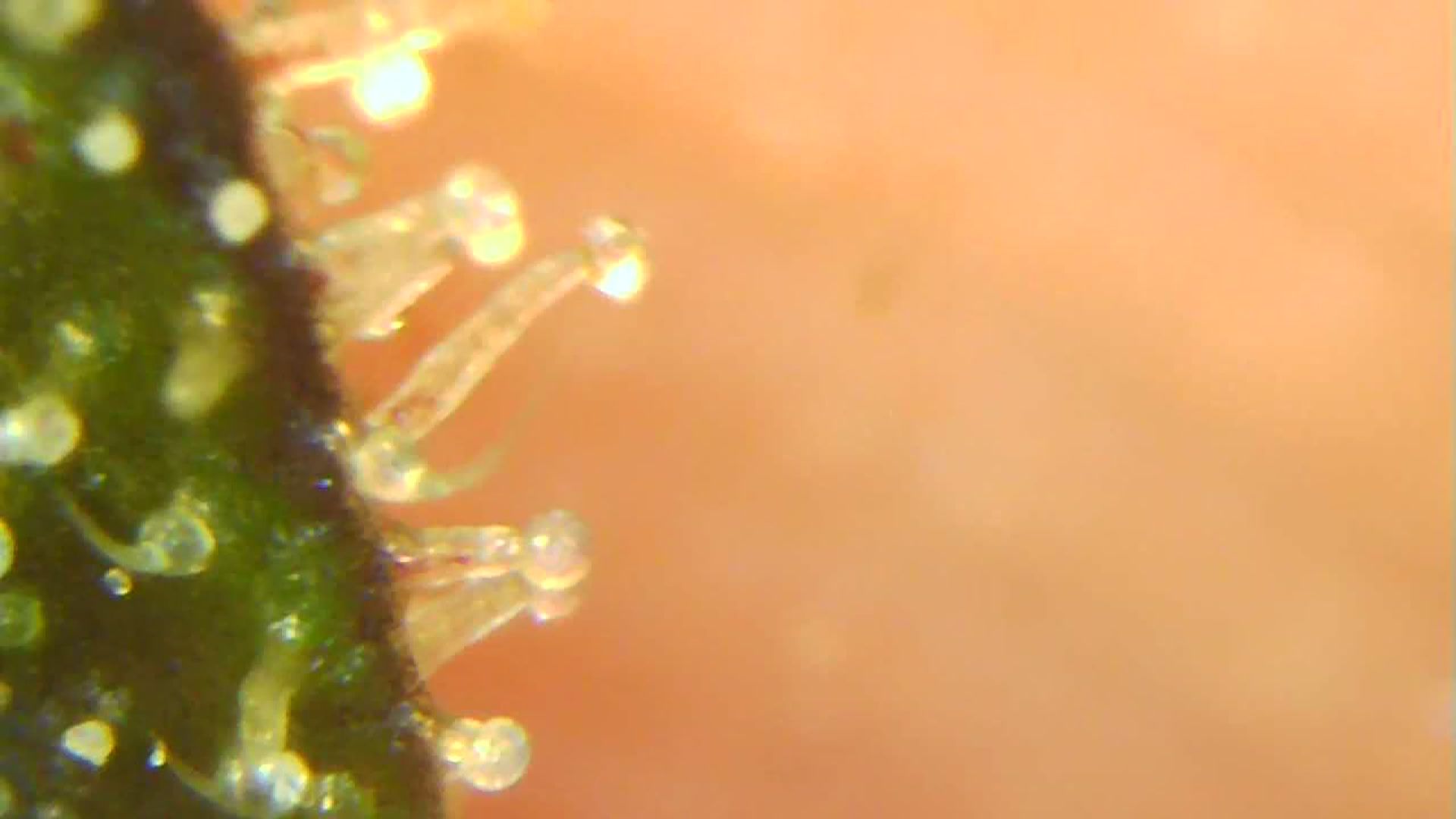 I have often been looking at trichomes on the sugar leaves, though I realize only now as I review the photos that it's the buds that are important to look at for a sense of trichome development (I don't keep the leaves on the bud).
Colin Robinson (Blue Cheese OG) is a bit confusing timing-wise - the Natural History Blue Cheese OG seeds didn't come with a defined average grow period so I'm winging it entirely. There are differences between the buds as well - Colin's white-tipped bud is already showing some amber-tipped trichomes (late stage) though this isn't the norm across all buds yet.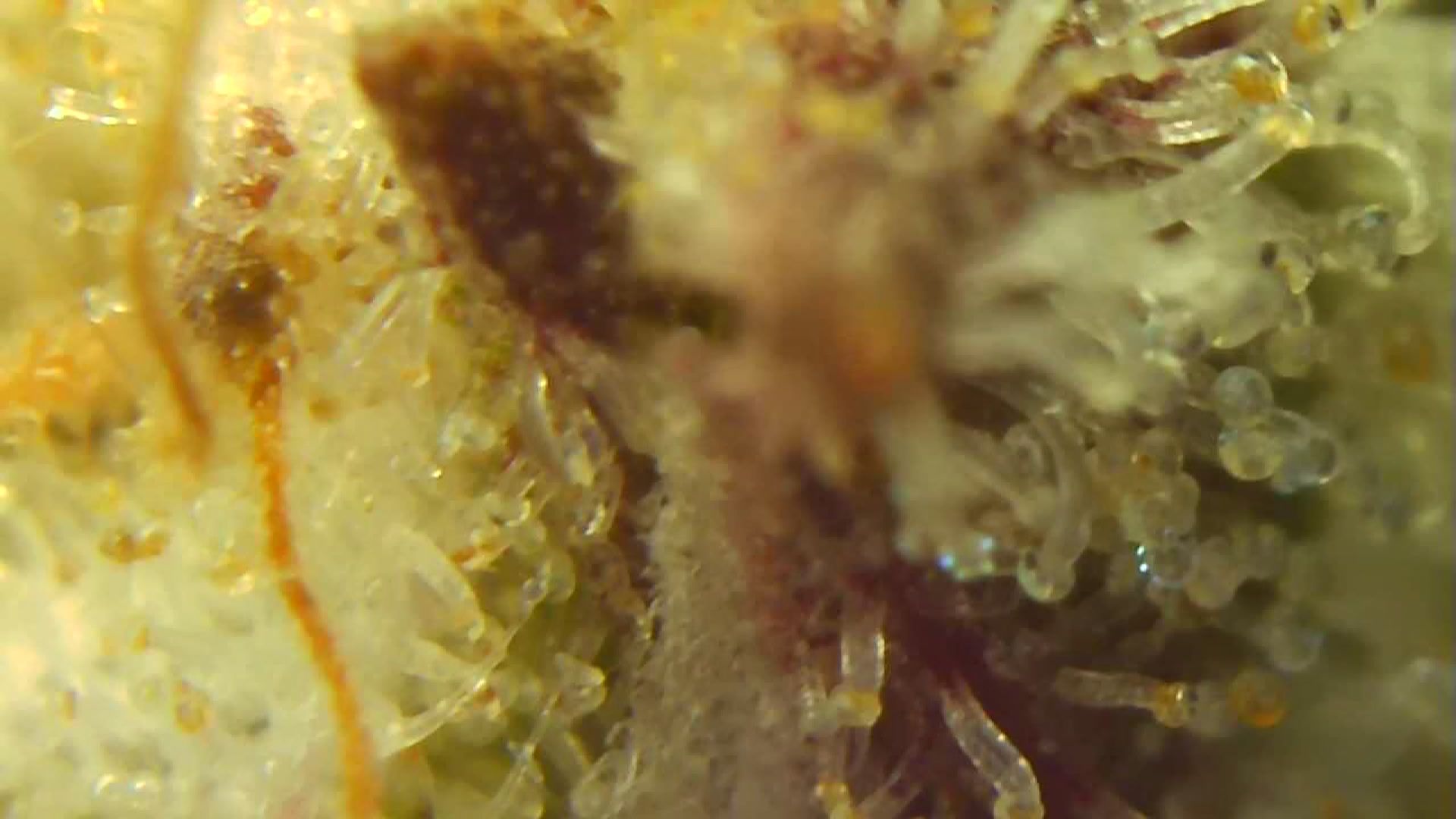 Three plants left and they're all looking fantastic.