I decided now is the time to start flipping the "daylight" schedule to 12 hours (previously it was 18 hours). This will start the plants in readying themselves to grow buds starting with a growth spurt over the next two weeks or so. They may yet double in height depending on the plant.
I'll continue with a growth-supporting fertilizer regimen over the next week and gradually switch to a flowering-supportive mixture the following week. I'm not sure what to expect for nutrient deficits and withering of old leaves, some of which is to be expected; older leaves may wither and die as the plants move to support the prospect of propagation, but perhaps the fertilizer combination will be enough to provide the needed support.

While not all main branches have been tied on, all four plants have been provided with sticks to support their growth should the need arise. While there has been a change in height over the past few days, it's perhaps not as dramatic as it seems given the main stems were previously tied down and now they're tied up. The only plant whose stems are still tied down is Laszlo (front left above) for whom it doesn't seem like it'll matter much based on growth pattern.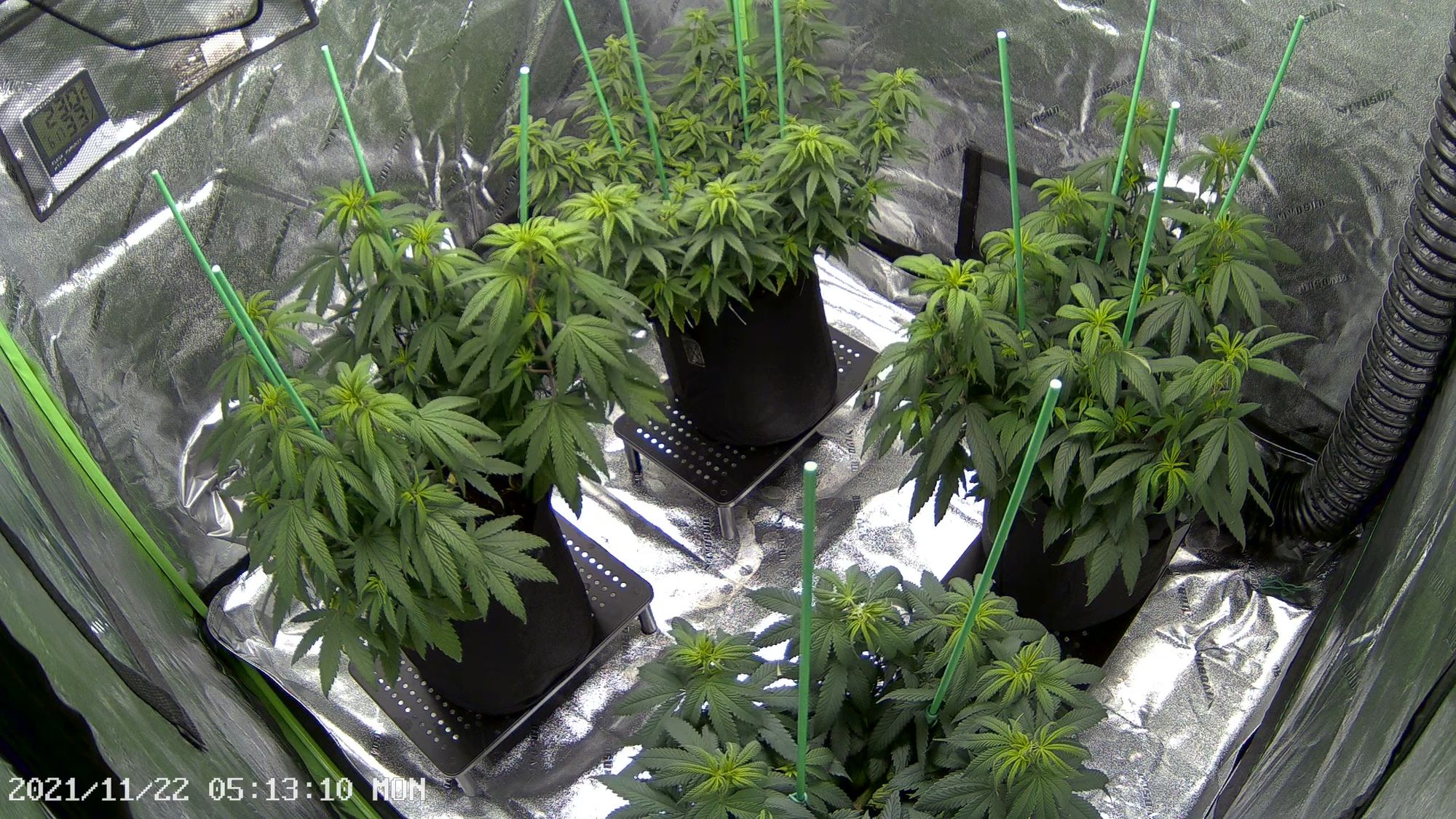 Some cannabis mainlining guides advise removing a large amount of the leaves prior to flowering but one of the guides I read in recent months made a good point I aim to heed about the importance of maintaining the lower leaves as energy-providers. I think the argument in favour of removing leaves stems from the use of older LED lamps, the light from which provided little benefit to the lower leaves; however, the current generation of LED lamps seems to penetrate layers reasonably, as may be evident from my grow so far—Laszlo in particular has many layers of leafy growth that remain green and absorbent of light.