After only one day in soil, Santiago's seed broke the surface of the soil. As an autoflowering cultivar, it didn't surprise me much that Santiago was first out - everything I've heard about autoflowers is that they are very resilient.
Reading more about autoflowering plants, I kept seeing the advice that autoflower seeds should be planted in their final pot initially to prevent transplant shock. Whoops; I know I'd stumbled upon this advice before but hadn't remembered when I was planting. So, last night I made short work of carefully relocating Santiago's patch of soil into a 1 gallon fabric pot.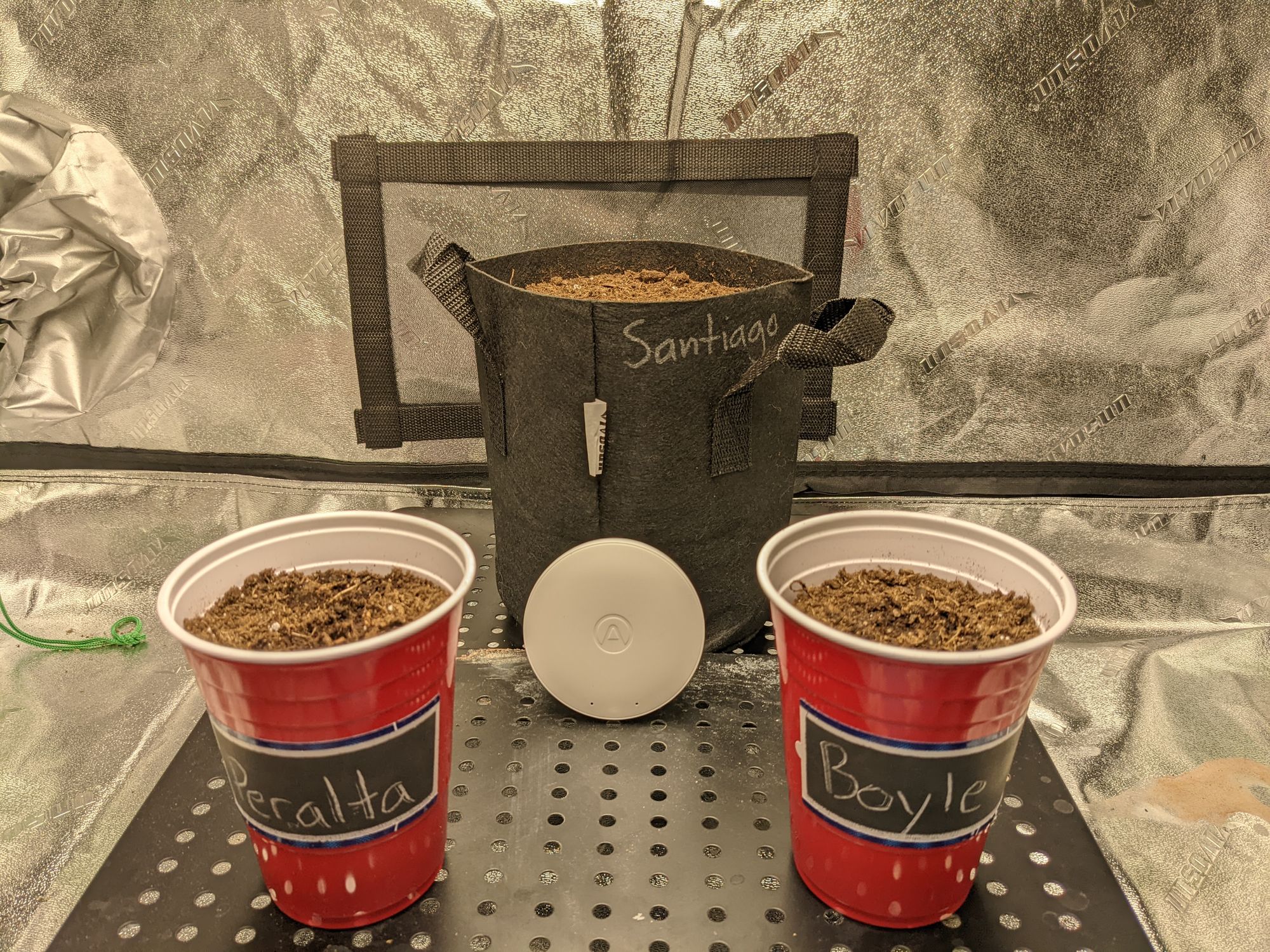 So relocated, Santiago appears to be going through the normal stages and has started unfolding her cotyledons (embryonic leaves).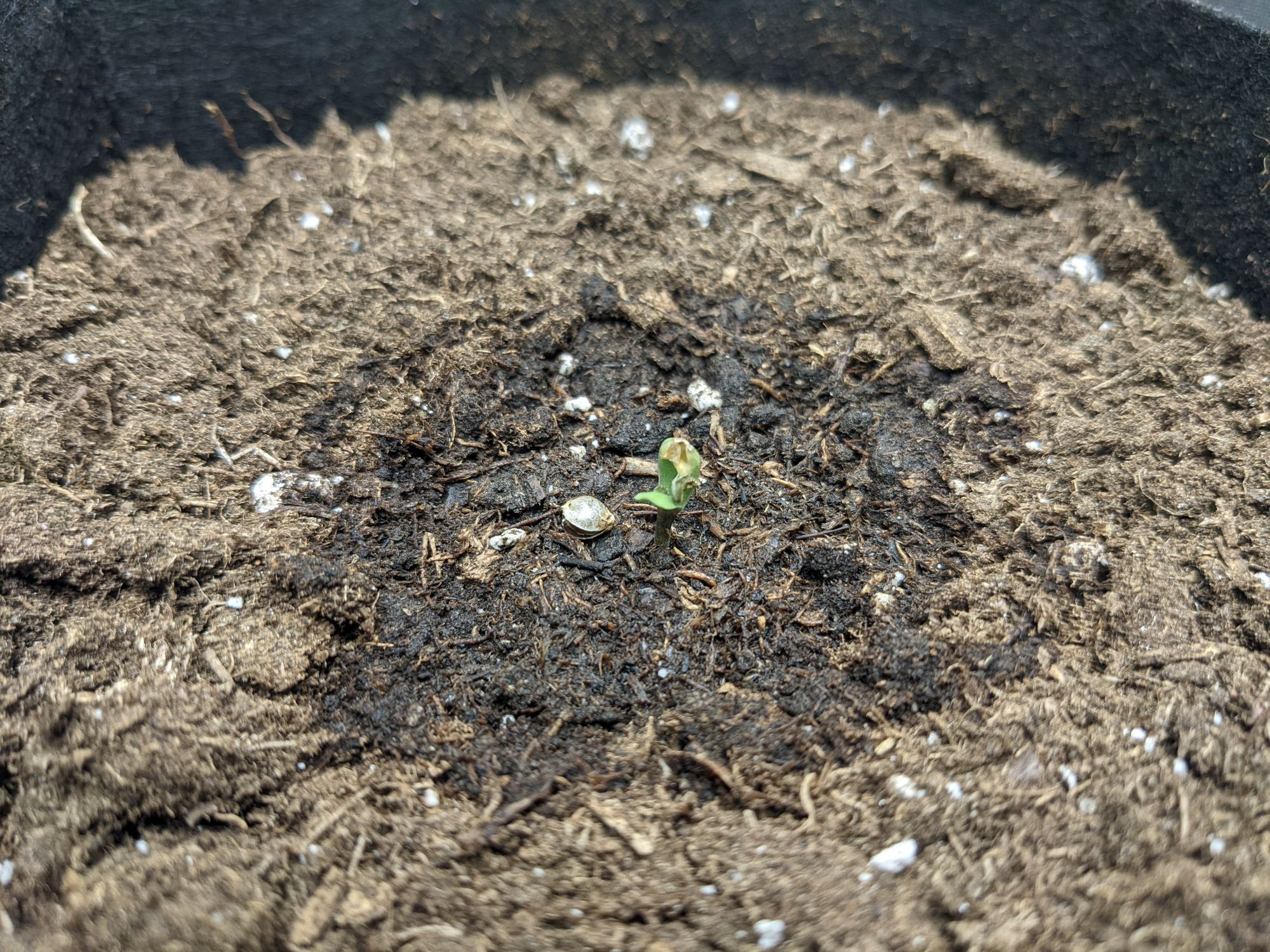 Peralta and Boyle on the other hand have been completely stagnant. I'm impatient so dug them up slightly to evaluate progress (only do this if you're exceedingly careful) and found that Boyle seemed paused with taproot dangling out no longer than it had been in my germination box, but Peralta's seed had completely closed up again. I'm pretty sure the latter is dead (from probable boiling earlier), so I've started a backup seed.
If seeds that have been started are not growing, I would guess they're likely either too dry or too cold - the moisture "activates" the seed, and the heat powers it. The soil seems to be around the right amount of moisture (not too saturated, but not dry) and the lamp is heating the tent more than sufficiently. The only thing I can think of that might affect it is relative humidity, which has admittedly been very low.
I've shut down the intake and outflow fans for now (I'll be monitoring the temperature) and re-added the humidifier to the tent in the hope that it creates a more hospitable environment for Boyle to grow.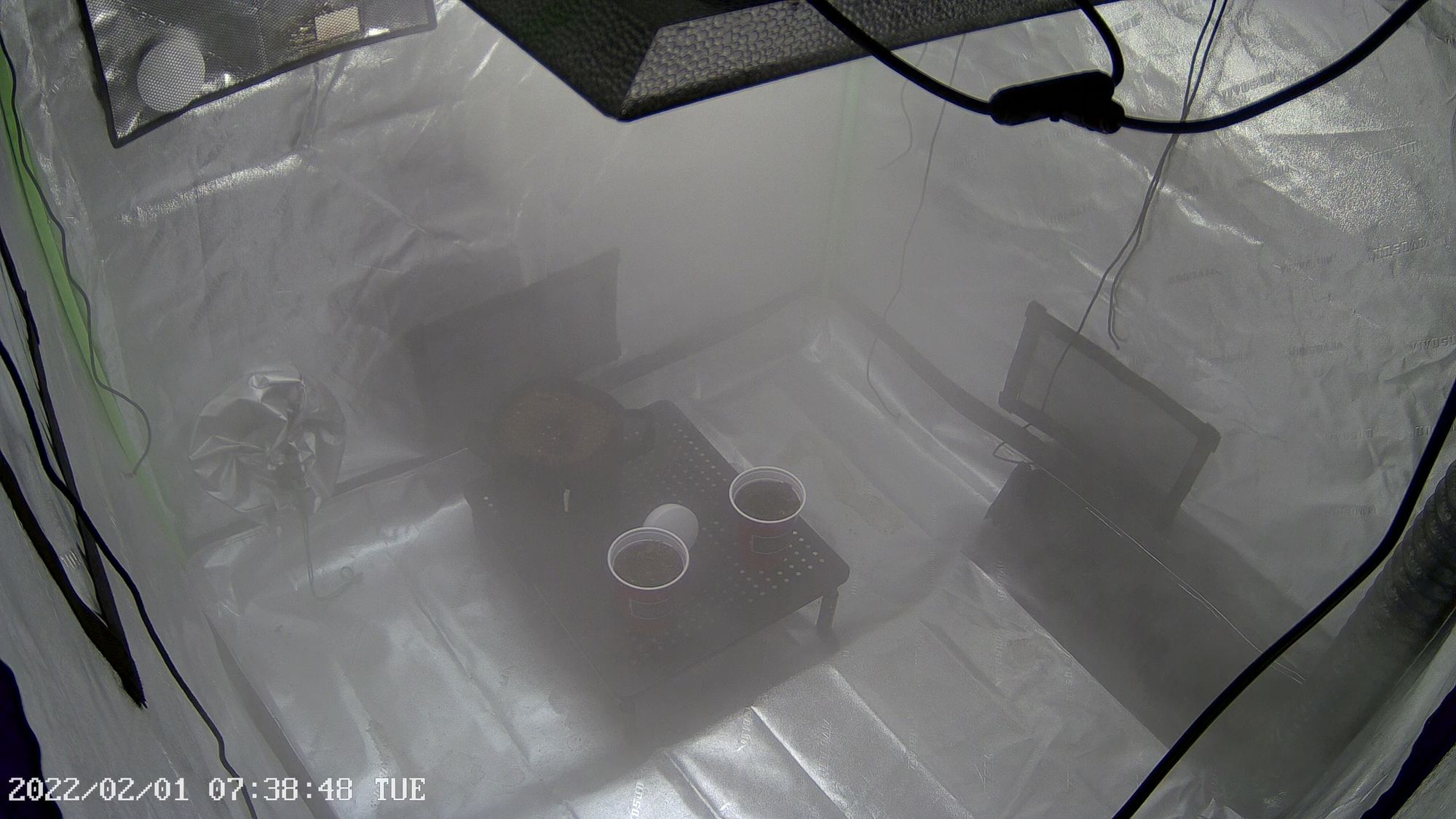 Edit: Humidity is doing decently now. Hopefully the seeds agree.