One of the difficulties with my tent being on the shorter side is there is less clearance to raise the lamp higher than about 4-4.5 ft. This not only means I have to keep my plants a bit shorter, but also that as the plants near the lamp, light has trouble reaching the sides of the plants. You can observe this in the below image where growth near the centre of the tent is tall and lush by comparison to the sides: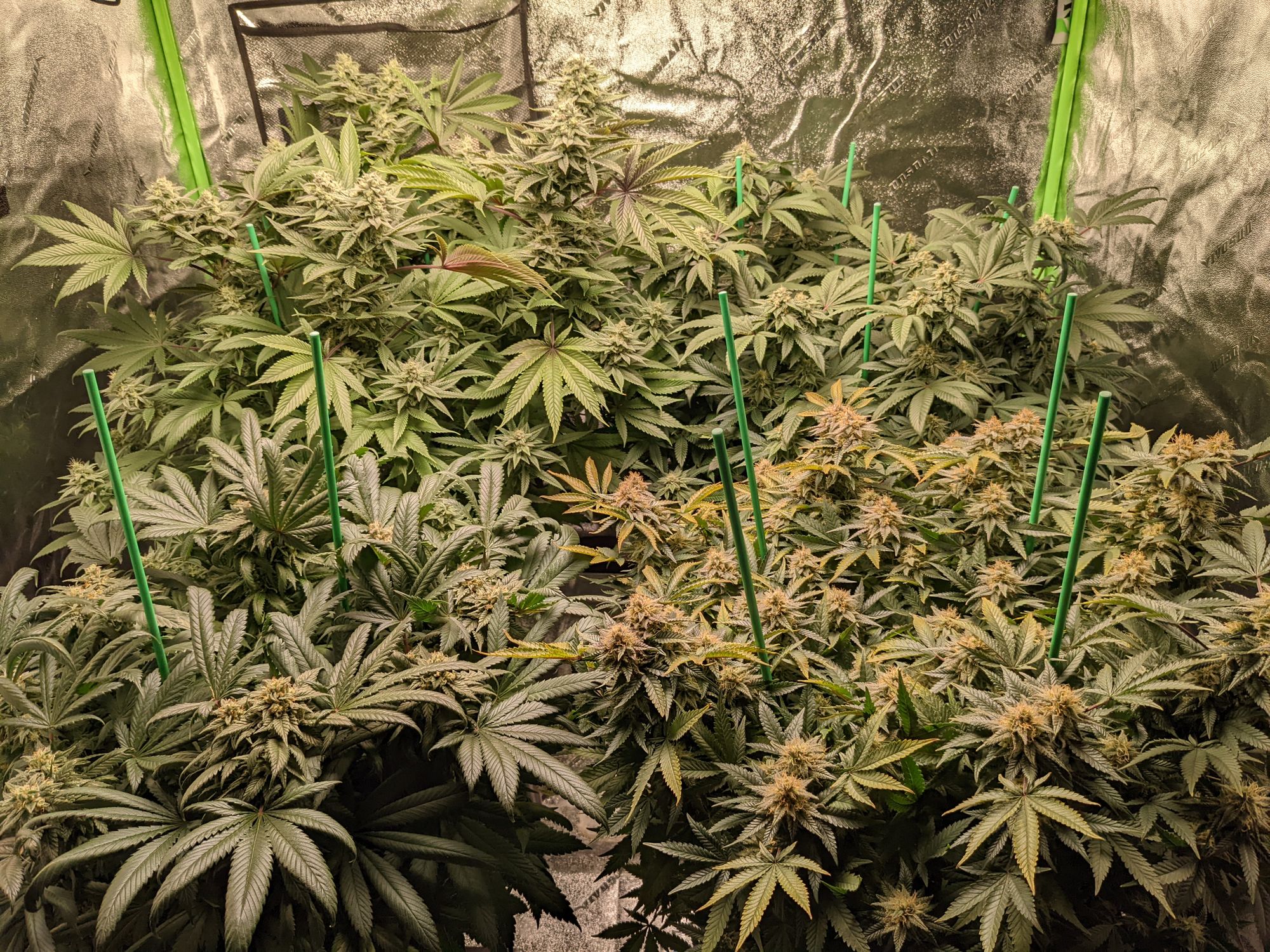 To attempt to solve this, I invested in a couple more grow lights, installed yesterday: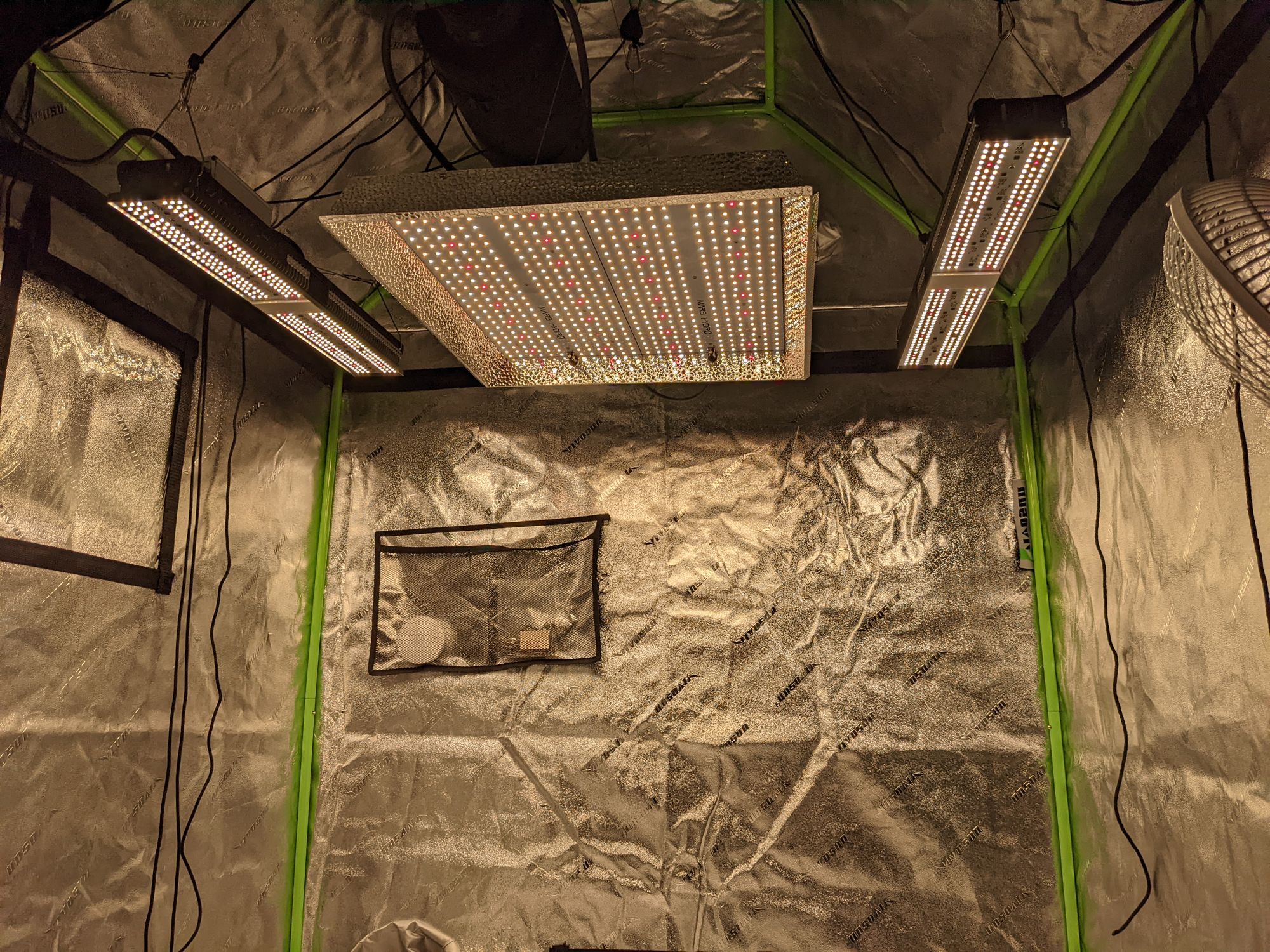 They were a bit of a trick to install given the barn-like shape of my tent as the tent poles aren't directly above where I wanted the lamps to rest. I reused some cables from my old UFO lamp (used in the spacebin) to tether the lamps to the sides of the tent while using the pulleys they came with to suspend them from the top of the tent. I'm rather pleased with the result - the new lamps can't be lowered or raised significantly with this configuration, but they're positioned ideally for the stage they're most needed.
That said, my test runs are showing the tent getting rather warm with the new lights going, fans notwithstanding. This could be a problem, but I'll cross that bridge when I come to it. The bottom of the tent isn't doing too badly now that I directed the air intake toward the centre.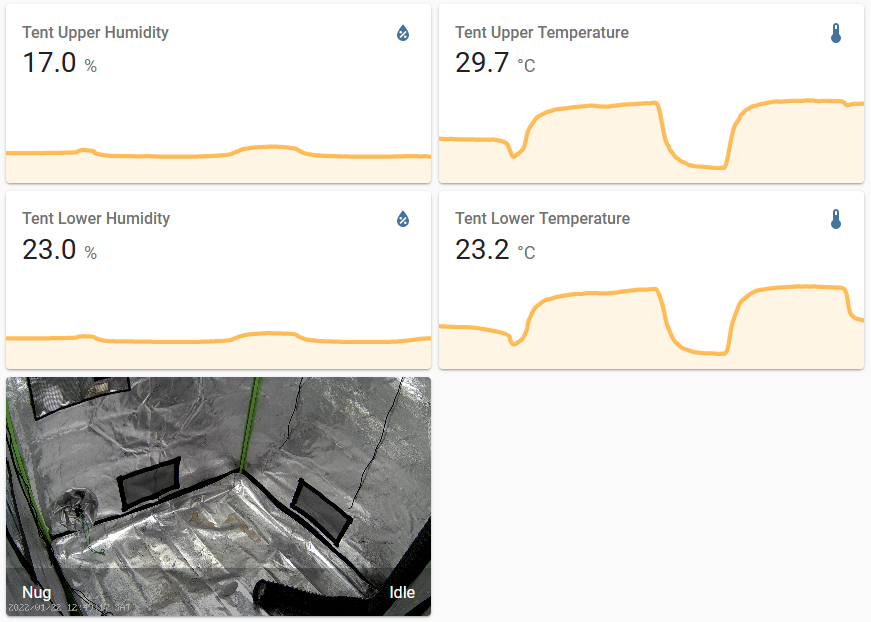 I've ordered some new seeds so will likely try growing something different as soon as I get them.